Science has proved that having a pet in your teen years is immensely enriching for your personality as an adult. It is not impossible to guess why.
If you have a pet, the time that you take to feed, bathe, and clean up after them teaches you how to effectively manage time.
The fact that they need to be vaccinated and taken to the vet, that their safety and happiness are in your hands- these can give a new perspective on responsibility and empathy.
For most teenagers, having a pet means that they are not alone against the world. Many teenagers need the emotional intimacy that they form with their chosen animal to function effectively in an increasingly stressful world.
Having said that, the complexity of the teenager should be the guiding light that forms a parent's choice for their teen's first pet.
Pets that require too much care might overwhelm some teens, while others might relish the grown-up feeling that they associate with it.
This is why we are providing here a wholesome pet list, with various levels of maintenance.
01. Family Pets: Dogs and Cats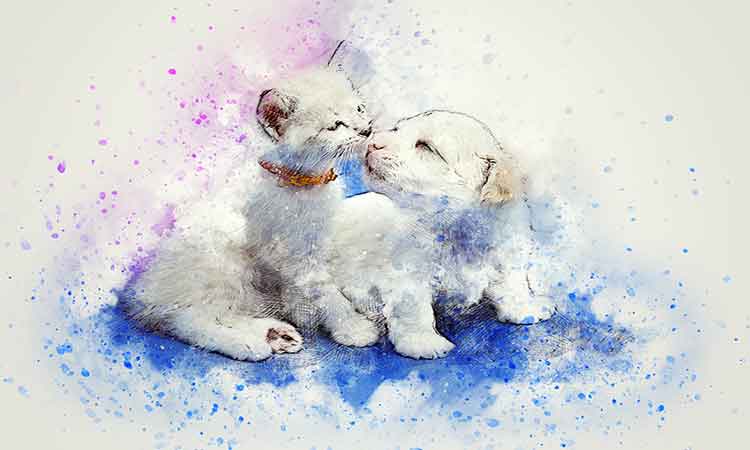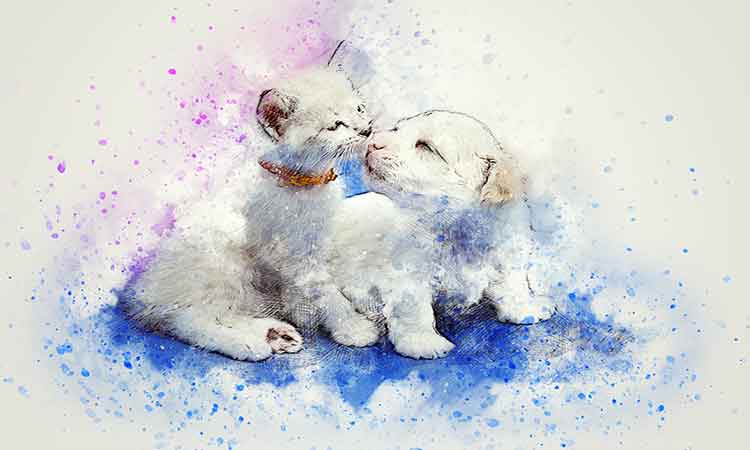 Maintenance Level: Intermediate
Trivia: Cats and dogs can be best buddies to each other!
These two species are the most widely accepted pets around the world. Dogs are the best friends of man, and cats are the best companions.
Labradors, Golden Retrievers, and Beagles are some of the best dogs for a teenager who likes to cuddle and be around their pet more often. They are also good if you have other pets (including cats) in the house.
But can a teenager take care of a dog? Hell, yes! Teenagers are more than enough for every one of their dog's needs, except maybe taking them to the vet and walking them in the middle of the night. Then the adults can help out a little.
But if you ask me what is the best pet for a teenage girl, then the answer would be the other species in this list. Cats are more independent than dogs and may suit your girl better.
American Shorthair may be the most common cat that you see, but there are others who get along well with dogs. Breeds like Maine Coon and Ragdoll, for example, are some furry cats who love to walk on a leash, and can accompany or be a good substitute to, your dog!
Other Benefits: Dogs and cats are usually cuddly pets, and provide the joy of physical touch and emotional attachment to the teenager. Also, they live up to 8 or 10 years normally, so the teen years will be filled with their comforting presence.
Take Care To: Groom them regularly and take them to the vet for their shots. They are to be considered a responsibility akin to having a child.
02. Rodents: Rats, Guinea Pigs, and Hamsters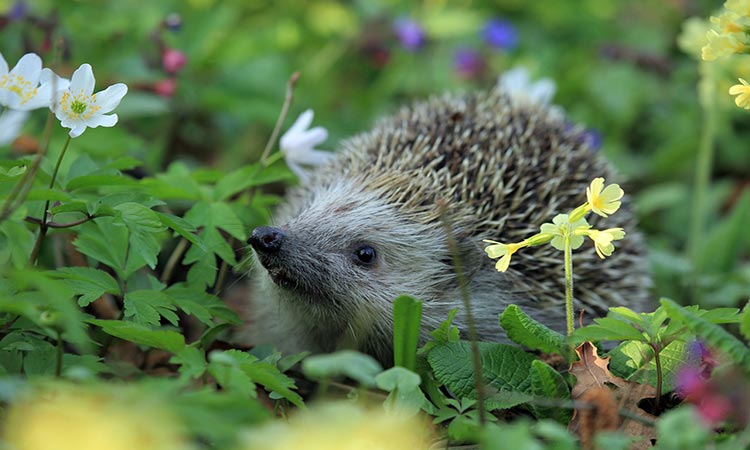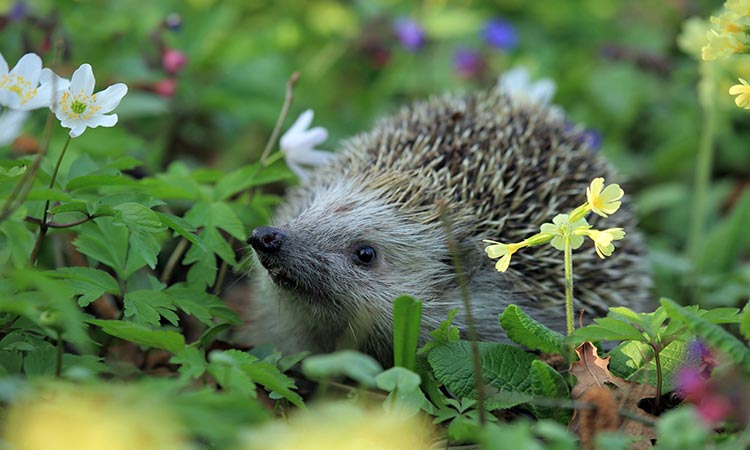 Trivia: They learn tricks!
Rodents are awesome pets that can be kept in a cage in your room. The three species we are looking at are active during the day so that there will be no disturbance to your sleep.
Rats are extremely intelligent and fun to watch when they play with puzzles and toys. They are to be kept in pairs and are like cats in that they groom themselves very often. They don't bite, but might urine mark your hands when they move around.
Guinea pigs are quite responsive creatures but need more space than rats to move around. They love to run on the hamster wheel and to be petted or scratched by their human. But be gentle when you pick them up, because if hurt, they will bite you back.
Hamsters are somewhat wilder cousins of guinea pigs. They like to be awake at night, so if your teen is a night owl, they will be working on their assignments in their hamster's prime time. Syrian hamsters are more cordial than dwarf hamsters if you want to pet them.
Other Benefits: Although these rodents should be allowed out of their cages from time to time, they are less burdensome than cats or dogs.
Take Care To: Rodent-proof the room so that when they are allowed outside their cages, they are protected and not accidentally let out into the scary world.
03. Birds: Budgerigars, Parakeets, and African Lovebirds
Maintenance: Intermediate
Trivia: They love groups and can be kept in a cage.
These comparatively small birds come in a variety of colors and will create a racket that you will learn to love.
They can be tamed with consistent interaction. The high point is when they learn to talk, and to obey your signal to fly to you!
Buying them in pairs or groups is good so that they will keep each other company. Also, if you hang a pot inside the cage, they will nest and lay eggs!
Other benefits: They are rather low-cost and do not require to be taken to the vet at all. Plus, getting them in pairs means that there will be hatchlings, which can be a source of income as well.
Take Care To: Clean their cages at least once a week, so that there will be no build-up. Also, hatchlings may require to be handfed if the mother bird is getting ready to mate again.
04. Exotic Pets 1: Degus, Sugar Gliders, Skunks, and Snakes
Maintenance Level: Intermediate to Low
Trivia: Sugar gliders belong to the kangaroo family!
The Degu is a bigger cousin of hamsters, and we included them here because they are not usually found as pets. But they should be, because they are amazingly interactive and diurnal, which means that they sleep during the night without disturbing you. Their food is similar to their cousins, so no worries there.
Sugar gliders might be the cutest exotic species we will deal with here. They are clean, odor-less marsupials that got their name from the gliding membrane that stretches from their wrists to ankles. They eat fruits and vegetables.
The skunks that we get in the pet market have their stink glands removed, so no worries about them skanking up the house. They love to be petted and would demand your attention like dogs. They are very active and curious like cats as well.
The last in this list, snakes, require a little bit of prep before you bring them home. You need to learn how to handle them, and their habitat needs to be set up properly (they are cold-blooded!). But they can be left alone for days together if you are too busy to bother them! Note that they eat or poop an average of once per week, too!
Other Benefits: Some of these pets have a breeding potential that older teens may like to utilize so that they earn some money along with raising their pet.
Take Care To: Research thoroughly before you purchase these pets because some of these can be banned in some areas of the country.
05. Exotic Pets 2: Hermit Crabs, Bearded Dragons, and Madagascar Hissing Cockroaches
Trivia: Get you some cool points with your peers!
Hermit crabs can be great, out-of-your-way pets once you have set up their habitat (an aquarium). They love having same-species friends around, and can live up to 35 years on average! Just keep them in a temperature-controlled environment with a sand-laden floor, and provide them food.
Bearded Dragons are chameleon-like, but love to be touched and will hang around your shoulders while you work. They eat worms, leafy vegetables, or insects as they get it, and you can even feed them fruit pieces from time to time.
The next one may not be for everyone, but they are one of the most low-maintenance exotic pets you will ever find. Madagascar hissing cockroaches can grow up to 3 inches, do not demand attention at all, and are up to being handled.
Other Benefits: Since they are low maintenance, you are essentially free to use your time as you see fit.
Take Care To: Set up the habitat properly, because these cold-blooded pets need that initial set up to thrive.
Before we move any further, here's a comprehensive guide to the best Roth Ira investment ideas for teenagers.
Frequently Asked Questions
1.Can a teenager take care of a dog?
Ans. Absolutely! From walking the pet to feeding and bathing them, early teens can do everything that a pet needs. While it is physically possible, the willingness of the teenager to do these things depends upon their personality.
2. What is the best pet for a teenage girl?
Ans. Compare the personalities of teenage girls and cats: they are independent, groom themselves constantly and require very little care, but can be quite cuddly when they want to. These overlapping traits would mean that cats make ideal pets for teenage girls.
Wrap Up
Whether or not a teenager shows enough caring to warrant a pet as a gift, if they insist, the parent should make sure they understand the responsibility of having one.