No, Teen Titans is not an anime. Remember the gang of teen superheroes living at the Titans Tower and protecting Earth from all things evil? Every 90's kid has fond memories of this American superhero tv series.
The show was developed by Greg Murakami and Sam Register and is based on DC comics which go by the same name.
Teen Titans was originally released as an animated show with 5 seasons on Cartoon Network. And it has since become one of Cartoon Network's most acclaimed shows.
This show which first aired in 2003 continued till 2006. However, the popularity of the show is such that a TV movie was also made called "Teen Titans: Trouble in Tokyo". In fact, the show was again revived as "Teen Titans Go" in 2013 and has 6 seasons.
The main plot revolves around the stories written by Marv Wolfman and George Perez in the 1980's. And the stories involve 5 main characters, each with a unique and fantastical superpower.
This team of five-act as the local guardians of the planet trying to deal with any kind of criminal activity. However, the show also captures their own personal struggles like having to deal with adolescence.
Every season, the superheroes also meet a new nemesis to take down. For the first season, it is the supervillain Slade. In the second season, a new hero, Terra, joins them to take down Slade.
The third season brings in the fight between Cyborg and E.V.I.L. In the fourth season Raven's father Trigon is the antagonist. While in the final season, the teens join others to take down the Brotherhood of Evil.
So, What Exactly Is Anime?
You must be wondering why I said that Teen Titans isn't an anime even though it is an animated show?
Well, that is because technically, an anime is a hand-drawn animation originating from Japan. Anime refers to animation produced in Japan and our heroes from Teen Titans are all of American origin!
The art style used for Anime emerged from the artworks of Osamu Tezuka. And even though Anime characters were originally hand-drawn, the tradition has picked up a lot of influences over time. Anime is now being made using various technologies.
Why Is Teen Titans So Popular in the US?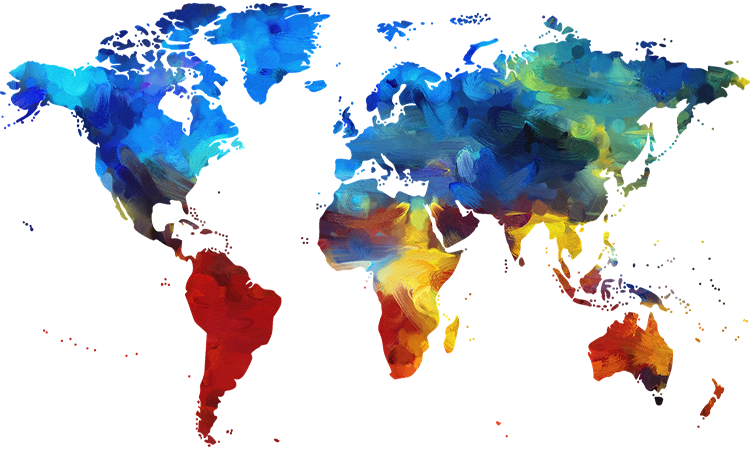 There have been several superhero shows in the past that have gained some popularity. But Teen Titans remains one of the top ones. In fact, the more recent adaptation – Teen Titans Go, became one of the top three viewed television shows as reported by CNN Money.
One of the major reasons why Teen Titans has been able to become such a successfully running show is that they target the younger audience. And with the peppy theme song, the well-written characters, the cunning villains it really grabs the attention of the younger generation.
Moreover, with the whole 80's-90's theme going on, the characters also hit the nostalgia note with the elder generation.
Top 11 Best Anime Recommendations for Teenagers
If you're one of those fans who is trying to make their way beyond Teen Titans, here's a list of 10 best Anime recommendations.
Naruto
Talk about a true Japanese Anime and a popular one. Naruto is also one of the most child -friendly anime series out there. This series started in 2002 and has been authored by Japanese writer Masashi Kishimoto.
The plot goes around the young ninja – Naruto who yearns to become the leader of this village (the Hokage) someday.
My Hero Academia
Listing out names of more recent anime productions one has to talk about My Hero Academia. My Hero Academia is another Japanese animation series based on the stories by Kohei Horikoshi.
In the world of My Hero Academia people are born with superpowers called Quirks. The main character Izuku Midoriya, however, is born without it.
The storyline takes us through his relationship with Japan's greatest hero and how Izuku attains his quirk after proving his potential.
Fairy Tail
Fairy Tail – the third anime manga series from Japan is also a good watch for kids and teenagers.This anime series has been written and drawn by Hiro Mashima and appeared in the Tankobon volumes.
The storyline from this series gets really fantastical and interesting. Natsu Dragneel, who is a dragon slayer wizard is on a quest around the world of earth-land to find his father – the dragon Igneel.
Blue Exorcist
This Japanese manga anime series illustrated by Kazue Kato might sound a little scary but can be quite an interesting watch for young boys and girls.
The storyline follows Rin Okumura and his twin brother Yukio as they discover being the sons of Satan and a human woman. The show further takes us through Rin's journey of becoming an exorcist to kill Satan.
Noragami
Noragami was made into a 12-episode TV adaptation in 2014 and was followed by a 13th episode, Noragami Aragoto, broadcasted in 2015. Noragami in Japanese translates to "Stray God".
The plot is on the same lines. Hiyori Iki, a student, meets with an accident and when she recovers, she has a new condition which makes her soul slip out of her body now and then.
She now knows about the existence of two parallel worlds and meets the nameless god without a shrine Yato who wants to make a name for himself.
Your Lie in April
Talk about a cute, uplifting anime show for the teens! Your Lie in April also called Shigatsu Wa Kimi No Uso in Japanese is the perfect example. The story was made into a series in Kodansha's monthly magazine – Shonen.
The plot follows the story of a young pianist, Kosei Arima, who loses his hearing ability after the death of his mother.
Sword Art Online
Japanese animation – Sword Art Online has been written by Reki Kawahara and illustrated by abec. The genre of this anime can mostly be classified as adventure and science fiction.
The story is set in the near future – year 2022 to be exact. It revolves around the characters of Kazuto Kirigaya and Asuna Yuuki as they experiment with various virtual reality games.
Kazuto is burdened with the task of saving other players who are locked into cyberspace and can't log out unless they clear all 100 floors of the Aincrad.
Dragon Ball Z
Dragon Ball Z reminds me of my introduction to the Japanese anime world. And to be honest, there are hardly any anime enthusiasts who wouldn't know about Dragon Ball Z. This anime show from the adventure genre was produced by Toei Animation and was created by Akira Toriyama.
I believe Dragon Ball Z is the show that started the craze for anime shows. It aired in Japan on Fuji TV for a long time before taking over the world and being broadcast in over 81 countries including the United States, Canada, India, Australia etc. The immense popularity of the show has given rise to the Dragon Ball Z franchise.
The plot revolves around Son Goku who along with his companions takes care of planet Earth. They protect Earth from villains like Androids, Aliens and other magical creatures like Majin Buu. Dragon Ball Z also shows the life of Goku's son Gohan and his villain Vegeta.
Ouran High School Host Club
If you've had enough with the adventure and science fiction type of anime, Ouran High School Host Club should be a fresh genre. This Japanese manga series by Bisco Hatori belongs to the reverse harem, romantic comedy genre. The serialized version of this anime came out in 2002 in Hakusensha's La La magazine.
The story is about Haruhi Fujioka who is a scholarship student at the Ouran High School. She chances upon a third music room while trying to look for a peaceful place to study.
She comes across a group of 6 male students here who serve female clients here with a sweets and tea service. The story then follows on how she becomes a part of the Host Club.
Sword Art Online II
If the first season has been received with outstanding enthusiasm, can a second season be far behind? The second season of Sword Art Online has been adapted from the same novel series by Reki Kawahara and Illustrated by abec. This series was produced by A-1 Pictures and has been directed by Tomohiko Ito.
The second season of Sword Art Online starts with a similar plotline but takes an interesting turn. Kazuto Kirigaya enters another virtual reality game which goes by the name of "Gun Gale Online".
In the game he befriends a female ally called Shino Asada. They plan to investigate a player called "Death Gun"who has the ability to kill a player in real life by killing their game avatar.
Maid Sama
The last one on the list Maid Sama is rather a sweet Japanese manga series. It belongs to the romantic comedy genre. This 26 episode adaptation was written by Hiro Fujiwara.
The plot revolves around the experiences of Misaki Ayuzawa. She has worked hard to build a staunch reputation at her school which has recently become a co-ed school and still has a majority of male population.
Despite her reputation at school, Misaki has a secret that she has to work as a maid at a cafe. This fact is discovered by the popular boy from her school. But instead of revealing it, the boy – Usui keeps it to himself. The two eventually fall in love but another twist hits the plot.
Frequently Asked Questions:
a. What age is Teen Titans for?
Teen Titans has been rated PG because of the action scenes and rude humor used in it. So the ideal age for viewing would be above the age of seven and with some parental guidance.
Teens with interest in pop-culture would also enjoy the show. However, the best way to enjoy the series would be to know a little about the characters and setting before you start viewing. In general, I've seen both kids and adults enjoying the show!
b. Is Teen Titans Go Cancelled?
I've seen people making guesses about this all over the internet and social media. Some say it is definitely canceled because it is no good for kids. While others say it's too good to get canceled.
On the more logical side, the creators of Teen Titans Go haven't said anything about the show being canceled. Cartoon Network has also not mentioned anything related to this show being canceled.
So in my understanding, the show is far from getting canceled. But we cannot with any certainty when the next season will air.
c. Is the original Teen Titans an anime?
The Original Teen Titans is heavily inspired by Japanese animation but it is not an anime series in the true sense of the word. Technically, the term anime is used for animated shows originating from Japan.
The original Teen Titans was produced in the United States and the storyline has also been written by Americans Marv Wolfman and George Perez.
d. Where can I watch the original Teen Titans?
If you're new to the world of animated series and cartoons, Teen Titans can be a good series to begin your journey with. And if you're already a fan and planning to rewatch the series you're probably looking for a platform to do so.
You can watch the first season on Amazon Prime. You can also stream the entire series on HBO Max.
Conclusion
Shows like Teen Titans and Dragon Ball Z made the concept of anime or anime-inspired animated shows really popular all over the world. This list is a guide for any fan to explore more anime shows.
I've prepared the list after watching them and objectively listing all the pointers. Hope you enjoy watching your way through the list. Most of these shows are available on online websites for free.
Netflix and Amazon Prime are other platforms that have a lot of anime options. Check out the titles on these platforms as well, each one promises an interesting and unique storyline.