Can you believe what the Gen-Z kids are up to now?
Um, whatnot, you say?
This time it is something cool, we promise.
Let's see: they are remaking the celebrity brand!
Wait. What?
Gen-Z grew up with the Internet and social media like water for dolphins and they fashioned something out of it that we couldn't imagine–social media celebrities!
Be it Instagram, YouTube, or TikTok, these young people have carved out a niche for themselves, by building their own brands and dedicated followers among teenagers around the world.
They are being so successful, "they deserve a shoutout" as they say on YouTube.
That's why we list here the ultimate 15 best teen influencers at the end of 2020, ranked from most to least following on Instagram.
01. Kylie Jenner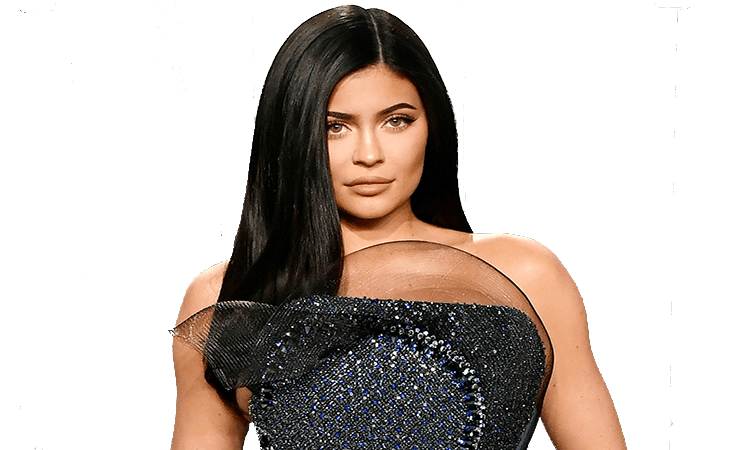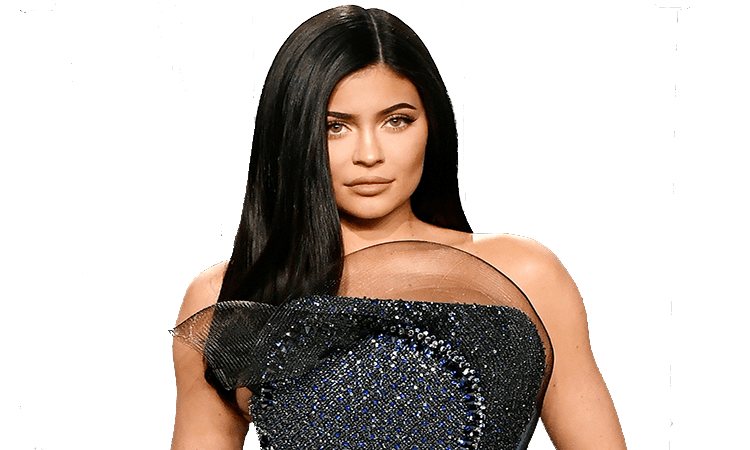 She is of the Kardashian-Jenner clan, who are icons in the fashion world and so popular that they have got their own TV show.
Kylie, in particular, has been around in social media since she was a kid, and has garnered a whopping 202 million followers on Instagram alone.
She is one of the most followed teenage beauty influencers and no wonder.
She has her own TV show Life of Kylie and owns a makeup line! She makes life in the fashion lane as cool as it sounds.
02. Charli D'Amelio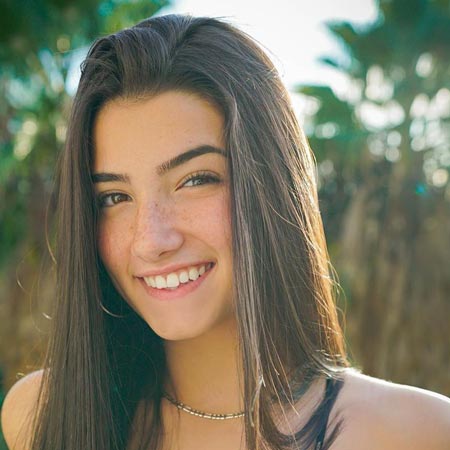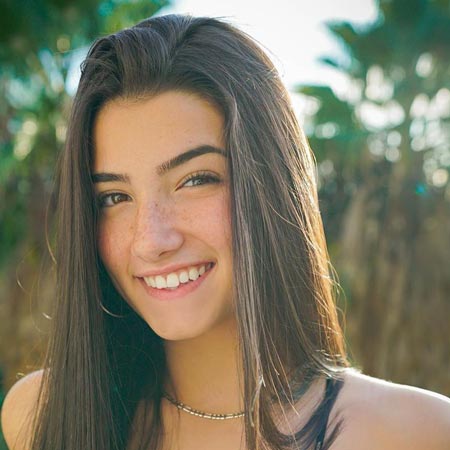 A TikTok sensation from late 2019, Charli is a Connecticut sixteen-year-old who has amassed 34.8 million followers on Instagram.
She first became the talk of the TikTok town when she surpassed Loren Gray, another TikTok sensation, to become the most-followed creator on the app.
She is a dancer and lip-syncs artist and posts videos on Instagram and other social media. She is a teenage internet star worth all the shoutouts we can give her!
03. Addison Rae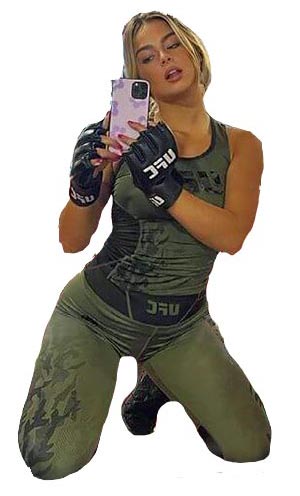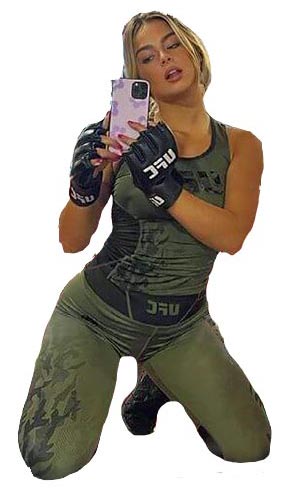 With triple roles as dancer, actor, and social media personality, Addison Rae is a very popular twenty year old from Louisiana.
With 32.2 million followers on Instagram and a mind-blowing 61 million following in TikTok, Addison Rae shot into fame with dance videos that she posts regularly on the app.
She is the second-most followed person on TikTok.
Insta: https://www.instagram.com/addisonraee/
TikTok: addison rae (@addisonre) Official TikTok | Watch addison rae's Newest TikTok Videos
Youtube: Addison Rae – YouTube
Twitter: Addison Rae (@whoisaddison) / Twitter
Wiki: Addison Rae – Wikipedia
04. James Charles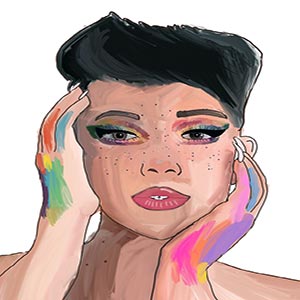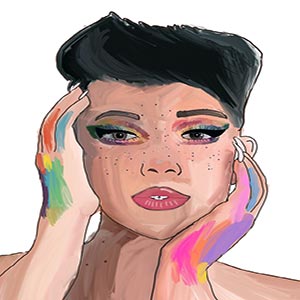 James Charles is the first male ambassador for CoverGirl, an honor that came his way in 2016, a year after he became a successful YouTuber.
There is no doubt that he is one of the more popular Gen-Z influencers, with his YouTube videos on makeup and beauty. He has 24.4 million subscribers.
YouTube: James Charles – YouTube
Instagram: https://www.instagram.com/jamescharles/
Twitter: https://twitter.com/jamescharles
Wiki: James Charles (Internet personality) – Wikipedia
Facebook: (2) James Charles | Facebook
05. Dixie D'Amelio
The older sister to our #2, Dixie ventured into the TikTok arena after Charli and found instant success. She is the 7th most popular individual on TikTok and her Instagram account has over 21.9 million followers.
Early in 2020, she and her sister signed a podcast deal with Ramble Podcast Agency. Dixie made her official acting debut with Attaway General, on Brat TV.
She is also a singer, with two singles to her name. Forbes magazine listed her 2019 net worth as $2.9 million, which makes her a nineteen-year-old millionaire.
06. Loren Gray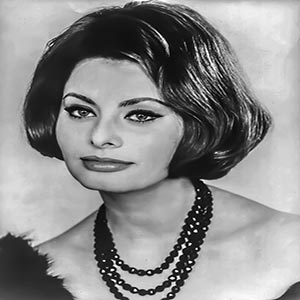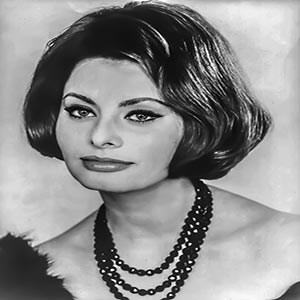 Loren Gray was a 13-year-old TikTok star when TikTok was still musical.y, and her career has only grown since then. At one point she was the most followed creator on TikTok before Charli D'Amelio came to the scene.
Now her followers count over 49 million on TikTok and 20.8 million on Instagram. She signed a record deal with Virgin Records in 2018 and in 2020, released her own jewelry brand '&always' in 2020.
She is just 18 years old!
Youtube: Loren Gray – YouTube
Twitter: loren gray (@iamlorengray) / Twitter
Facebook: (1) Loren Gray | Facebook
Instagram: loren gray (@loren) • Instagram photos and videos
TikTok: www.tiktok.com
Wiki: Loren Gray – Wikipedia
07. Liza Koshy
With over 17.8 million subscribers on YouTube and 18.8 million followers on Instagram, this multi-faceted personality is a YouTuber, television anchor, comedian, and actress.
Her debut was with the app Vine, whose demise led her to migrate completely to YouTube. Now you can watch her primarily via Liza On Demand, a channel dedicated to videos on situational comedy.
She also acted in the 2020 Netflix movie Work It. She is of Indian and German origins.
08. David Dobrik
Called "Gen-Z's Jimmy Fallon" by The Wall Street Journal, David Dobrik is the leader of The Vlog Squad on YouTube.
He is also a voice actor on movies like The Angry Birds Movie 2 and has judged reality shows, including America's Most Musical Family on Nickelodeon.
He has gotten several awards, including Teen Choice Awards for Choice Male Web Star, 2019 and Kids' Choice Awards for Favorite Male Social Star, 2020.
09. Lily Singh
A truly self-made star, Lily Singh is best known as IISuperwomanII through her highly successful YouTube channel.
She has garnered around 14.9 million subscribers on YouTube and has recently started her own talk show, A Little Late With Lily Singh on NBC.
At thirty-two years old, she may be the oldest teen influencer that we have here today, but she is completely popular with the older teenage girls. The success of her book, How to Be A Bawse, attests to this fact.
10. Emma Chamberlain
Featuring in the TIME 100 Next list and the list of 25 Most Influential People on the Internet, this 2018 breakout star has also been called the "funniest person on YouTube".
At 19 years old in 2020, she has amassed 11.5 million followers on Instagram and 9.7 subscribers on YouTube.
She posts thought-provoking funny videos on her channel and has started a podcast called Anything Goes. She won the 12th Shorty Awards' Best Podcaster award after her podcast premiered.
11. Ariel Rebecca Martin
Going by the name BabyAriel, this twenty-year-old from Florida is primarily known for her TikTok videos, but she has also starred in a movie by Disney.
On Instagram, where she has 9.7 million followers, she posts quirky selfies. Her Instagram account defines her as "Scientist".
12. Zach King
Zach King is an illusionist based in Los Angeles.
He posts six-second "magic vines" on his YouTube channel (among other videos) which look as if he is doing magic. He calls his method a "digital sleight of hand".
He has 9.19 million subscribers on YouTube.
13. Eugene Lee Yang
Rising to Internet celebrity stardom through BuzzFeed, Yang is a South Korean-American who is now one of the four YouTubers making videos for the channel The Try Guys.
He is thus a filmmaker, actor, director, and producer, all rolled into one. He is also a human rights activist who works closely with LGBTQ organizations like The Trevor Project.
The Try Guys have 7.39 million subscribers on YouTube.
14. Caspar Lee
Lee was the Social Media Superstar of 2018 and still has a growing following of 6.79 million on YouTube.
In his channel, he posts comedic videos that belie his health condition known as Tourette Syndrome.
Before we disclose the last name on this list of top teen social media influencers, here's a meticulously curated list of the best Disney Parks for teens to help you plan your next trip.
And now, last but not the least-
15. Julie Sarinana
Julie is one of the most famous teenage bloggers dealing with travel and fashion.
With over 5.1 million followers, she regularly updates her blog Sincerely Jules, with experiences from across countries.
Magazines like Teen Vogue, Elle, and Glamour has published her travel and fashion tips.
You Might Also Like To Read:
Wrap Up
We have covered here fifteen of the biggest teen influencers and internet stars of 2020. Have you noticed that there is not one conventional celebrity among them?
What does it mean for Generation-Z?
There has been a paradigm shift in how they use social media to relate to each other.
While they admire and follow Christiano Ronaldo or Dwayne Johnson or Millie Bobby Brown for that matter, the internet stars offer them something that these huge celebrities do not.
They show these teens that fame does not necessarily mean Hollywood–and that success may be pursued right from home, using the tools that they spend hours with.
Don't you think that is a huge positive in this age of Covid-19? We certainly do.