When teenagers travel, no doubt they are looking for places that would look perfect on their Instagram. But they also seek places where memories are made and enrich them.
They look for culture, scenic cityscapes, and food. Europe offers all that to them.
In fact, there are so many such places in Europe, that choosing which ones to go to in the limited time during vacation is often a problem.
That is why we compiled a list of the best cities in Europe that a family with teenage children can experience to their fullest extent.
Here we go, arranged country-wise.
01. All Roads Lead to ROME, Italy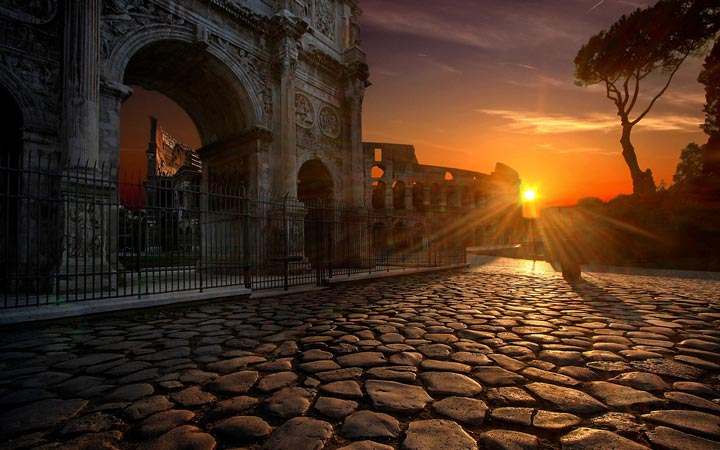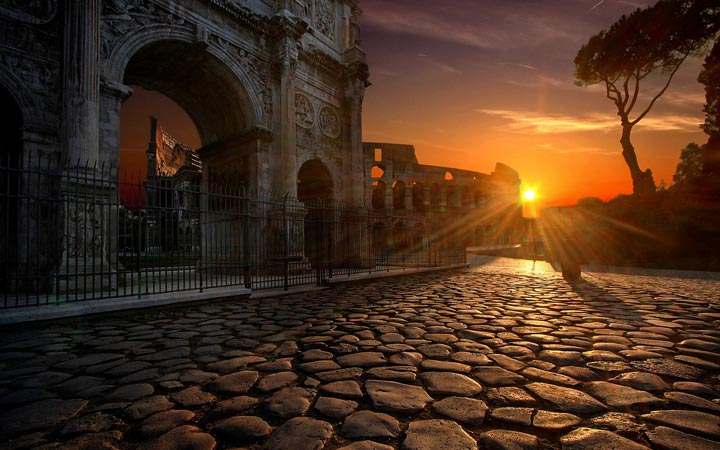 Holidaying in Rome is a dream come true for most teenagers. Not only is the city right out of a postcard, but it is also the seat of a great civilization.
Colosseum maybe the largest ruinous monument that you officially visit, but you may be reminded at every corner that this ancient city was, and still is, one of the greatest melting pots of knowledge and culture.
The world-class galleries and ancient churches would tell you about Rome's past, but the modern city is very much alive in its restaurants and cafes that give you excellent food.
You may visit Trastavere on the Tiber River, for an authentic experience of Rome.
Related Post:
| Name | | Contact | |
| --- | --- | --- | --- |
| | | | |
| Napoleon Hotel Roma | Piazza Vittorio Emanuele II, 105, 00185 Roma RM, Italy | +39 06 446 7264 | 4-star hotel |
Roads Lead to ROME, Italy
02. The Subtle Beauty of FLORENCE, Italy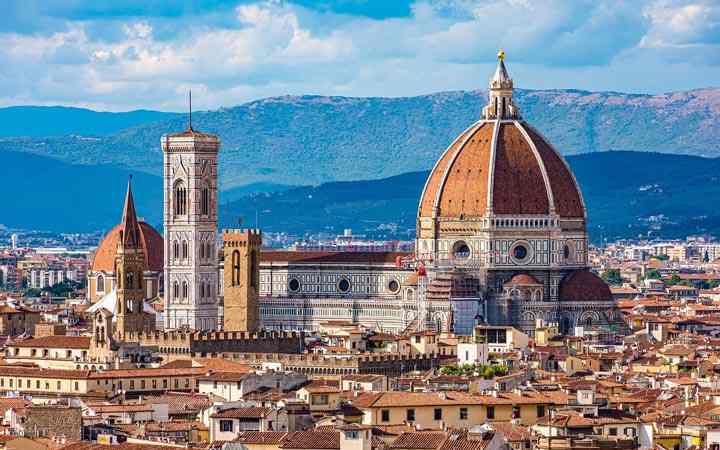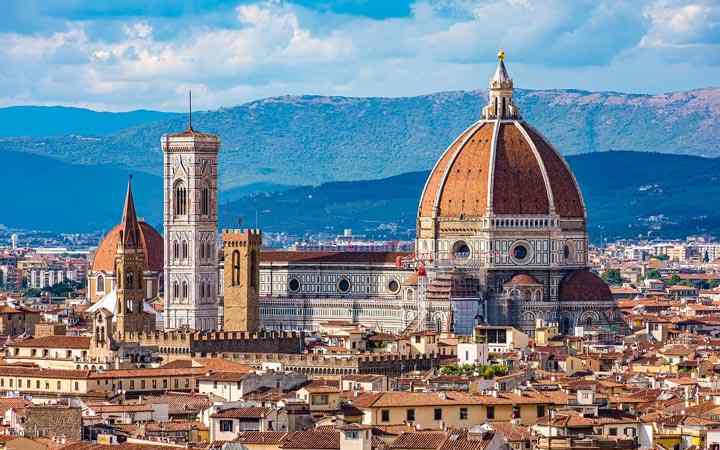 The world-class artists that you all know–Leonardo Da Vinci, Michelangelo, Botticelli–all lived and walked through Florence. It is considered the "cradle of art".
The entire city center is a UNESCO world heritage site. The frescoed churches, museums, and enigmatic sculptures all attest to the Renaissance aspect of this beautiful city.
For your artistic teen or the history buff, even a casual stroll on the banks of River Arno will be inspiring beyond belief.
03. City of Slender Towers and White Domes, VENICE, Italy
From gondola cruises to Casanova Tour, the city of Venice is a dreamscape that must be visited at least once in your lifetime.
There are palaces, like that of the Doge, museums like the Peggy Guggenheim, and islands like Torcello and Burano, to visit in Venice.
If not, you can do a whole lot of expensive but immensely satisfying shopping, or just be with your loved ones and enjoy the city.
There is no dearth of meeting places and cafes in Venice. This romanticism makes it one of the best places to take a teenage girl.
04. We'll Always Have PARIS, France
In Thomas Jefferson's words, "A walk in Paris will provide lessons in history, beauty, and in the point of Life." We agree.
From the Louvre to the Pompidou Museum and the Palace of Versailles to Disneyland, this city offers everything.
Climb atop the Eiffel Tower or walk along the streets of Paris, or sip a cappuccino from one of the many cafes along the way.
But go in summer, when Parisians are away, to find the city a quieter place.
05. Un café, en BARCELONA, Spain
The city of Barcelona is known for its artistic spirit and has been likened to a vain woman, but the vanity is well-deserved.
It is a vibrant city, with winding streets that lead to artistic marvels and coffee shops. Do have that cup of coffee, and walk on.
Awaiting you will be the Picasso Museum, Casa Batllo on Passeig de Gracia, Dali Museum in Figueres, and Park Guell of Antoni Gaudi.
This is another city for an artistic teen, and those are just the big names.
06. Slave Markets of LAGOS, Portugal
Of course, there are no slave markets today, and the dark history does not taint the city's present-day beauty.
The Algarve, where Lagos is situated, offers one of the best European tours for families–from old to young, there is something to do and see.
Nature revels in all its beauty here: fresh agricultural produce in its markets, dolphins in the sea, and amazing beaches ensure a fun-filled summer holiday with your teenager.
07. All that Life can Afford, in LONDON, England
This cosmopolitan city makes the list of every teenager, and you can't wonder why. It has been shown a lot on TV, and the cityscapes are familiar to the teen like their own backyard.
From the Abbey Road Crossing to Picadilly Circus, and the London Eye to the Tate Modern, the teen knows the next location in London to drag you off to.
Maybe your sporty teen will also find the soccer and cricket clubs that litter the town like no other place in Europe. And don't forget the London Bridge view.
08. City of Shifting Lights and Changing Skies, EDINBURGH, Scotland
The creators of Sherlock Holmes and most recently of Harry Potter were inspired by the rich history of Scotland. Edinburgh especially has given birth to many literary talents.
The land is so full of wonders from the past, like Arthur's Seat and Acropolis, that it would be a surprise only if it didn't weave magic into its residents' lives.
And from ghost tours to The Royal Mile ending at the Edinburgh Castle, there is no dearth of things to keep your teen occupied. You just need to get them there.
09. Mr. Gorbachev, Tear Down This Wall! At BERLIN, Germany
Steeped in history, it is easy to forget that Berlin is as artistic and dynamic as any other European city.
Therefore when you visit it, click pictures of the graffiti on the remaining portions of the Berlin Wall, and show it to the people at home.
But also click pictures your teen at the Computerspielemuseum, where they are allowed to play the computer games on display.
Or immortalize the city from atop the TV Tower, when the slanting rays at sunset hit it just right.
10. You'll Come With Me to VIENNA, Austria
Vienna has not lost the tragic beauty that mesmerized thinkers and artists like Freud and Mozart, and your teen will love its intensity and creative legacy.
Its imperial buildings pay homage to the Habsburg Monarchy that ruled it for long 600 years, and you will see history overflowing in the city's many galleries and museums.
The Old Town demands a stroll through the banks of the city's river, Danube.
Explore the many coffee shops and music houses, but do not miss out on Wienerwald if you love the outdoors.
Greek Islands are one of nature's finest creations and definitely one of the most teen-friendly places to visit in Europe with your teens. We have listed out the best islands for teenagers to explore in Greece. Check it out here.
You Might Like To Read:
Now to Sum it Up
Taking a teenager to Europe, especially to Italy, is equal to giving them unlimited memories to cherish. That is why Italy figures heavily in this list.
Remember that these listed cities should figure into your summer vacation ideas and that there are several others on the Europe map.
Ultimately, the idea is that the lesser-known cities should be pursued after visiting the major ones listed above. Our focus has mainly been on family destinations.
That's all, and bon voyage, folks!